2017-2018 Annual Giving Campaign
$6,400 for 64!
Help CTW Make a Scene for another 64 years!
DONATE HERE!


All money raised will go directly to help our expanding operations, providing high-quality theatre classes and plays for kids throughout Northwest Ohio and Southeast Michigan, and keep our programming and events affordable for families!
CTW'S DONORS HELP US:
Grow our early-childhood programming.
Expand theatre education programming to children and teens through touring and residencies with community groups, schools, and other partners.
Offer affordable classes, tickets, and events, and to offer discounted or free classes, tickets, and events to groups and families who cannot afford to pay.
Expand CTW's programming and events to reach different neighborhoods and groups to find new participants and audiences.
Provide creative expression opportunities for kids and teens – from Early Childhood, Devising, CBC, Tech, etc.
Transform the lives of young people.
Improve the CTW experience for our families.
Meet the demand for the new Theatre for Youth Touring Company.
Make our shows better!  We need new wigs, makeup, video capabilities, fabric, microphones, sound equipment, lights, paint, hire live musicians, bring in visiting professionals, etc.
Make the theatre a home for all, as we work to remove financial and accessibility barriers to our productions and classes, including scholarships, sign language interpreters, etc.
WHAT CTW DOES!
20 Weeks of Theatre Classes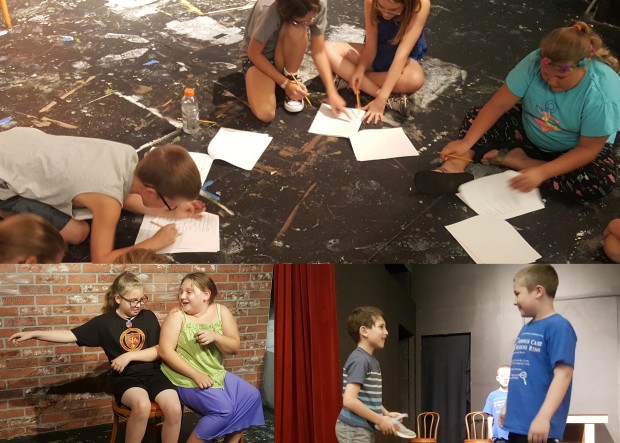 CTW offers two school-year semesters of theatre classes and camps all summer long, which cover acting, improvisation, script analysis, theatre history and terminology, and audition techniques. We also offer special topics classes in technical theatre, musical theatre, devising, directing, stage combat–we're not just an acting school. We are Theatre Education!
Eight Productions–By Children, For Children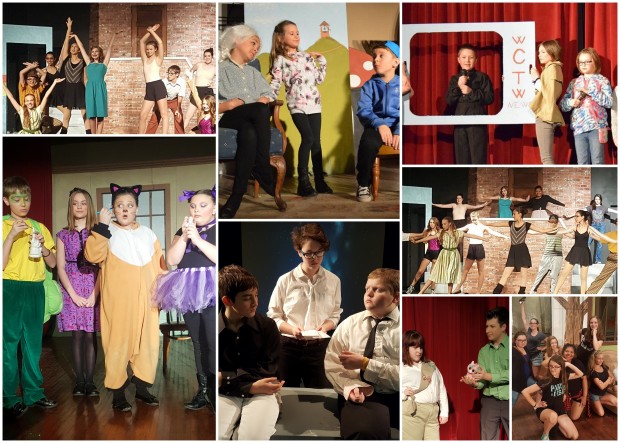 CTW's semester is a two-for-one: we teach the students in our theatre classes, then those students audition for their age group's play. We only take as many students as we have roles, so each enrolled student has the opportunity to practice on-stage what they learned in the classroom. Here's our 2017-18 season!
The Creative and Brave Company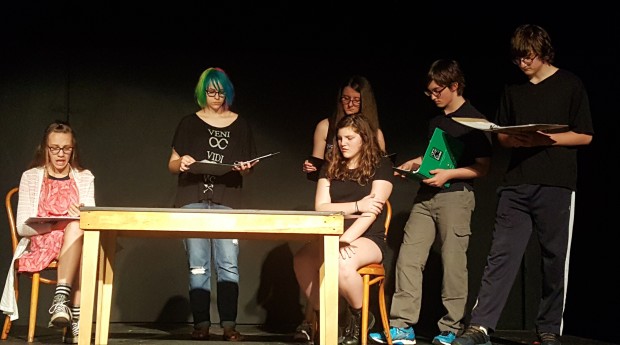 The Creative and Brave Company is a free, voluntary theatre for social change group at CTW. This program takes an entire school year to complete! Students from around the Toledo area meet to select a social issues topic of their choice, research the topic, consult with experts, curate existing art, create and rehearse their original theatre, and present their production for free to the public. In their pilot year, they produced "Good Evening, I'm Mentally Ill," a production examining mental illness and society's perceptions of it. Theatre can impact powerful change!
CTW Residencies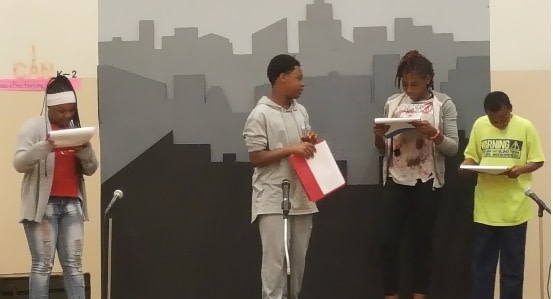 Thanks to a starter grant from the Toledo Community Foundation, CTW and the Toledo Public Schools partnered this year to bring theatre education to Robinson Elementary and Pickett Academy! We spent 18 weeks in classes and ended with a hilarious production of 10 Ways to Avoid the Zombie Apocalypse! According the 2013 "State of the Arts Education" report with the Ohio Arts Council, only 2% of Ohio public elementary schools and 6% of middle schools had theatre education. We're going to keep theatre education in Toledo schools!
The Imaginators Touring Program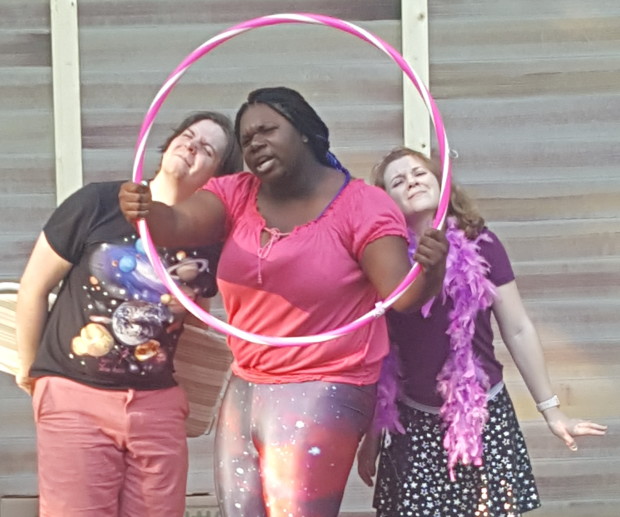 Toledo is one of the only cities its size that doesn't offer regular professional theatre for young audiences–CTW is going to change that! We've begun offering touring theatre with our talented, professional staff of theatre teaching artists with the delightful production The Imaginators, which celebrates the power of creativity and and play time. Not only are we excited to offer professional quality theatre for Toledo's families and schools, but with community support, we can offer the most accessible prices to Toledo-area schools (as low as $1.40 per student!).
Scholarships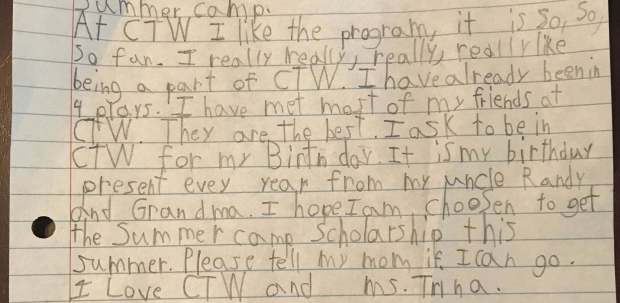 Pictured above is one of our Summer 2017 scholarship student's application (we awarded it, of course!) CTW remains dedicated to accessible theatre education for as many students as possible, and one of the major ways we accomplish this is our scholarship program. We give out up to seven scholarships each semester–fall, winter/spring, and summer. That's more than $3,000 in scholarships!
THANK YOU FOR YOUR COMMITMENT TO QUALITY THEATRE EDUCATION FOR TOLEDO AREA YOUTH!